W sobotę 17 marca  wykonano pierwszy etap prac związanych z realizacją projektu obywatelskiego dot. rekultywacji jeziora Bąk – okoneckiej plaży. W dalszej części artykułu zobaczymy efekty pracy strażaków oraz wędkarzy, którzy uczestniczyli w zabiegach upiększających nasze jezioro.
Na samym początku chciałbym podziękować osobom zaangażowanym, które przez prawie 6 godzin pracy w niełatwych warunkach atmosferycznych przyczyniły się do zmiany wizerunku okoneckiego jeziora.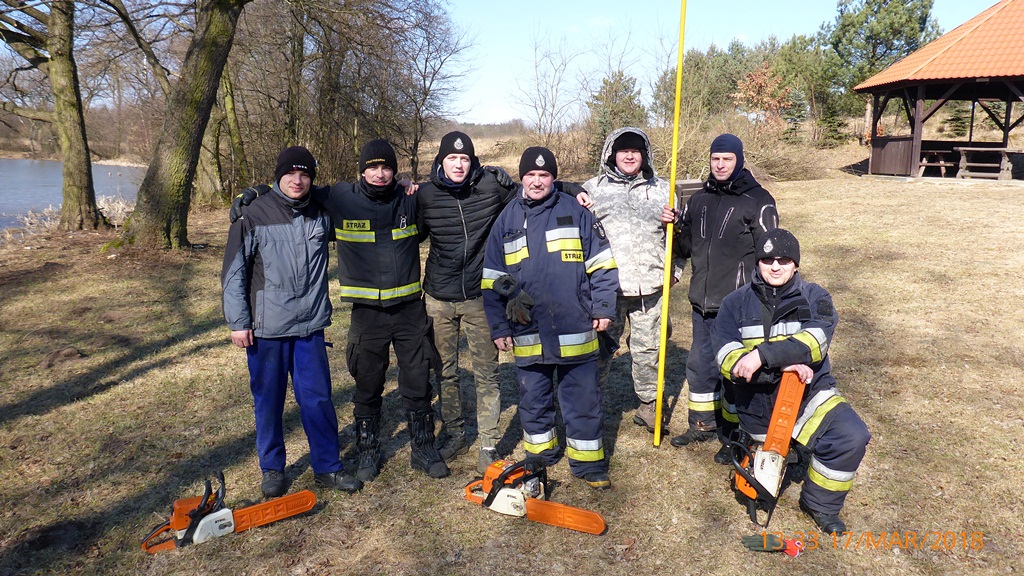 Niestety nie udało się zrobić zdjęcia wszystkich osób, które brały udział w wydarzeniu. Z góry przepraszam i mam nadzieję, że spotkamy się również następnym razem i udokumentujemy to na wspólnej fotografii .
W sobotniej akcji upiększenia linii brzegowej wzdłuż jeziora Bąk wzięło udział ok. 20 najwytrwalszych osób. W wyniku wspólnej pracy udało się oczyścić ścieżkę wokół jeziora oraz stanowiska wędkarskie z gałęzi i krzewów, które rozrosły się i przeszkadzały osobom spędzającym wolny czas nad jeziorem.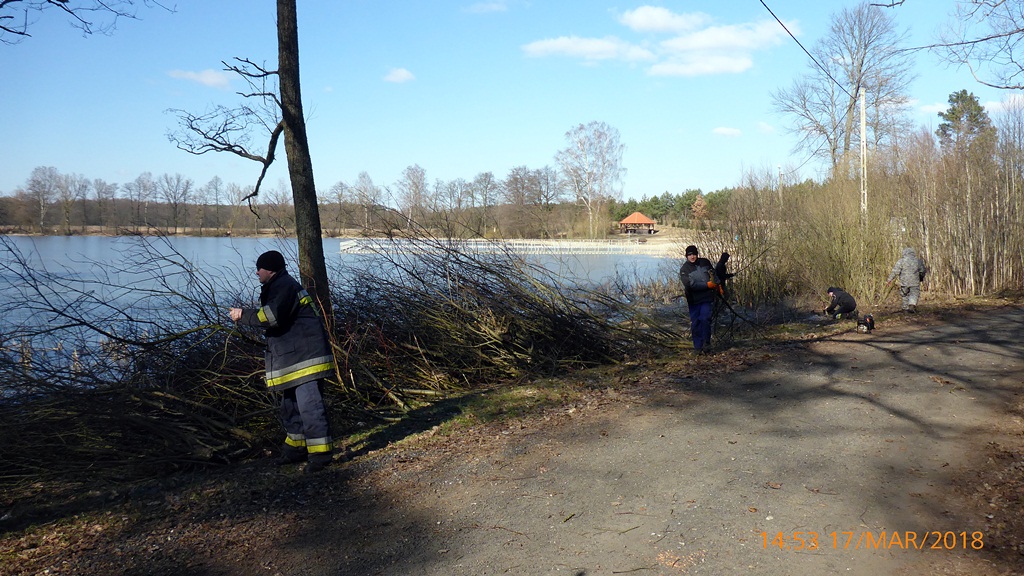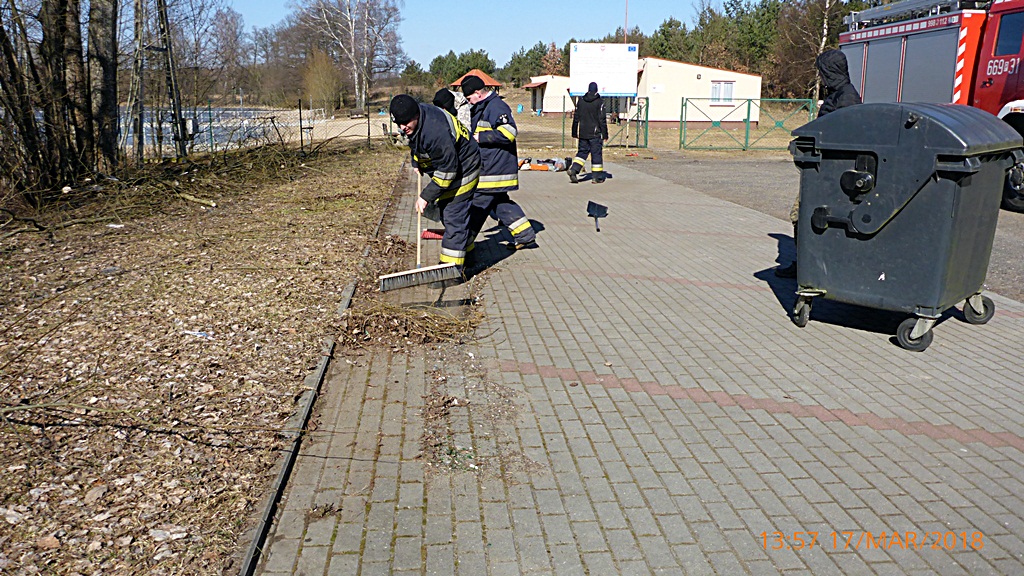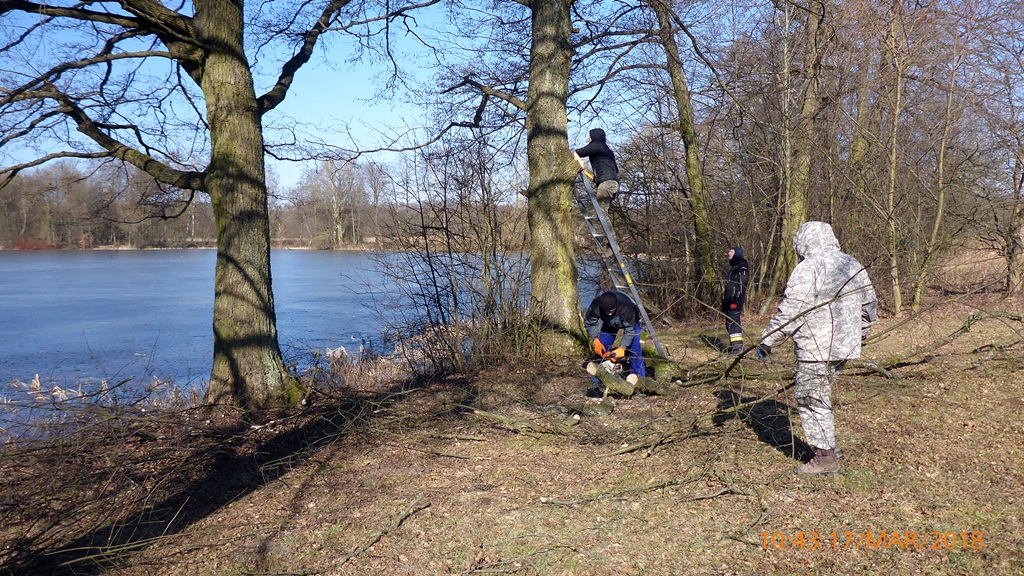 Oczywiście realizacja projektu obywatelskiego jest długotrwała, więc to jeszcze nie koniec prac jakie zostaną podjęte. Osoby, które nie mogły wziąć udziału w zorganizowanej akcji, zachęcam do śledzenia strony OSP oraz Facebooka i zgłaszania się do następnych etapów realizacji projektu.
Nadszedł moment na przedstawienie efektów wykonanych prac.
przed…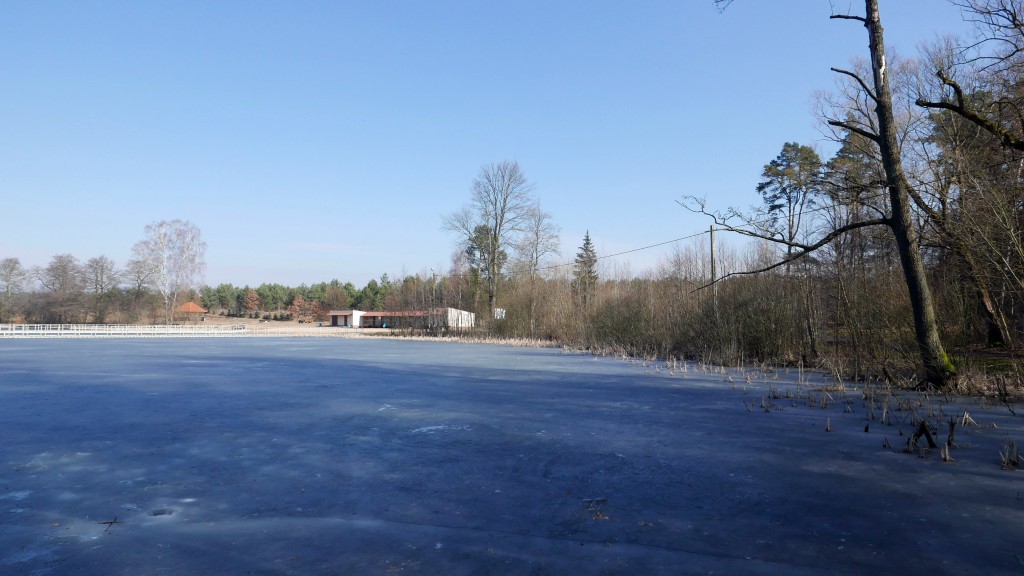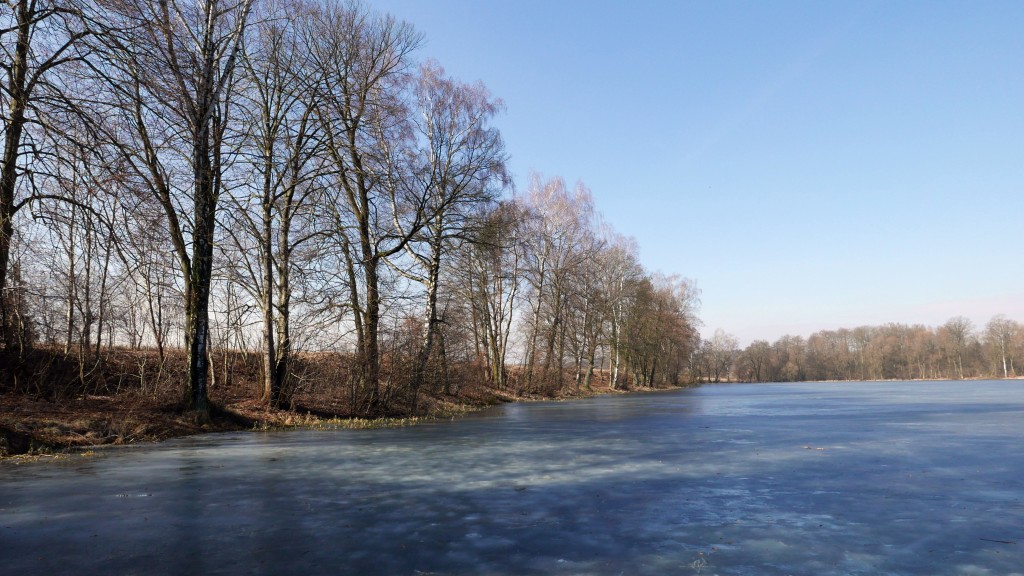 po…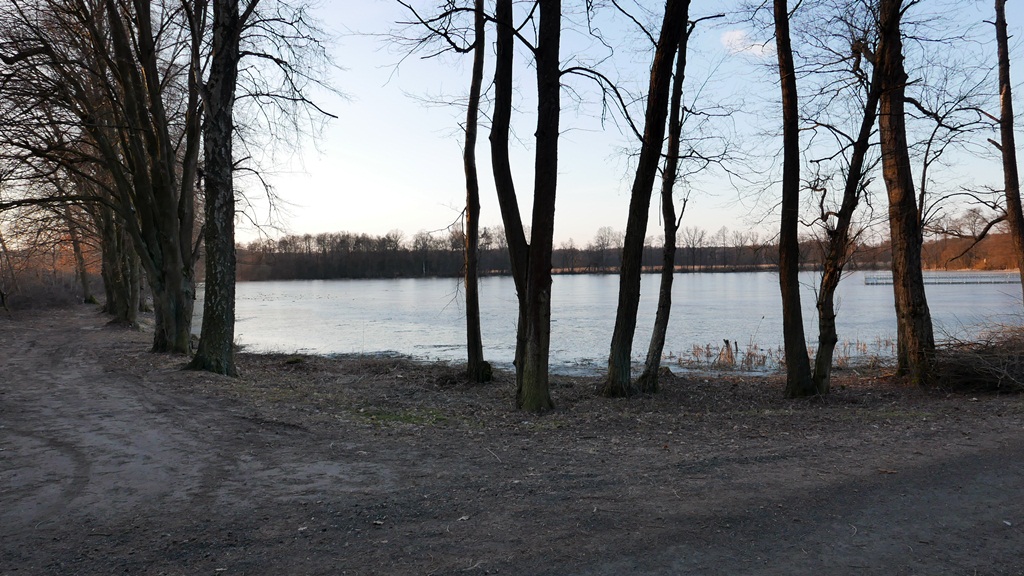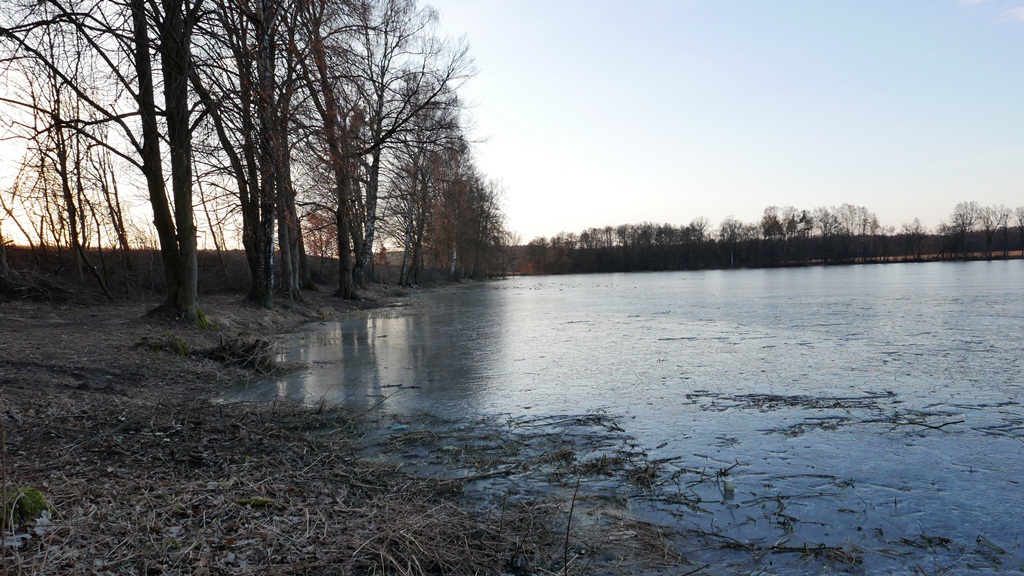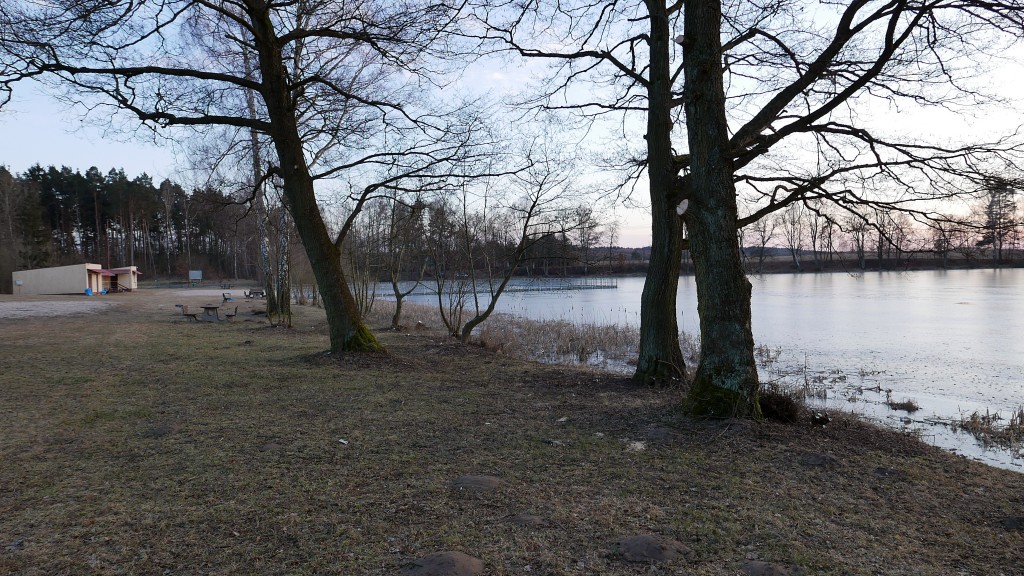 Jak widać wykonano kawał dobrej roboty, który przyczynił się do uatrakcyjnienia tak pięknego miejsca jakim jest JEZIORO BĄK !