Weekend zaczynający się 10 stycznia, był bardzo pracowity dla strażaków z terenu całej Polski. Wszystko to za sprawą Orkanu "Feliks", czyli bardzo silnego wiatru, sięgającego w porywach nawet 100 km/h.
Wichura nad powiatem złotowskim, rozpoczęła się w sobotę w godzinach popołudniowych. Jednostka OSP Okonek, do pierwszego zdarzenia została zadysponowana o godzinie 17:20. Za Lędyczkiem w kierunku Człuchowa, spadły na jezdnię dwie sosny, całkowicie blokując ruch w obydwóch kierunkach.
W międzyczasie drugi zastęp został skierowany do podobnego zdarzenia na drogę krajową nr 11, odcinek Okonek-Lotyń.
Wracając z akcji w Lędyczku, strażacy natknęli się na zwisające nad jezdnią połamane drzewo. Tutaj również podjęte zostały działania mające na celu usunięcie zagrożenia.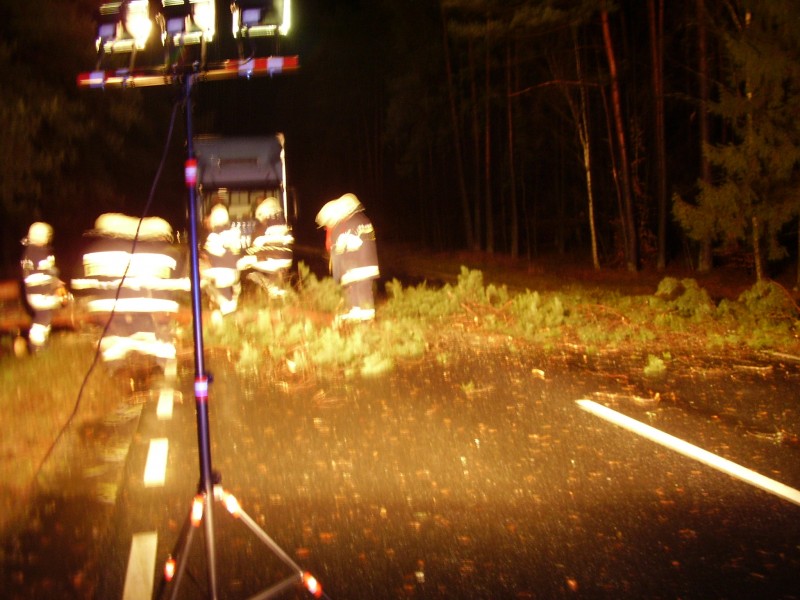 ---
W niedzielę 11 stycznia, wiatr również dał się we znaki. Tego dnia, druhowie z okoneckiej OSP, wyjeżdżali do dwóch zdarzeń związanych z powalonymi drzewami: na trasie Okonek-Lędyczek oraz za wiaduktem kolejowym przy ul. Leśnej.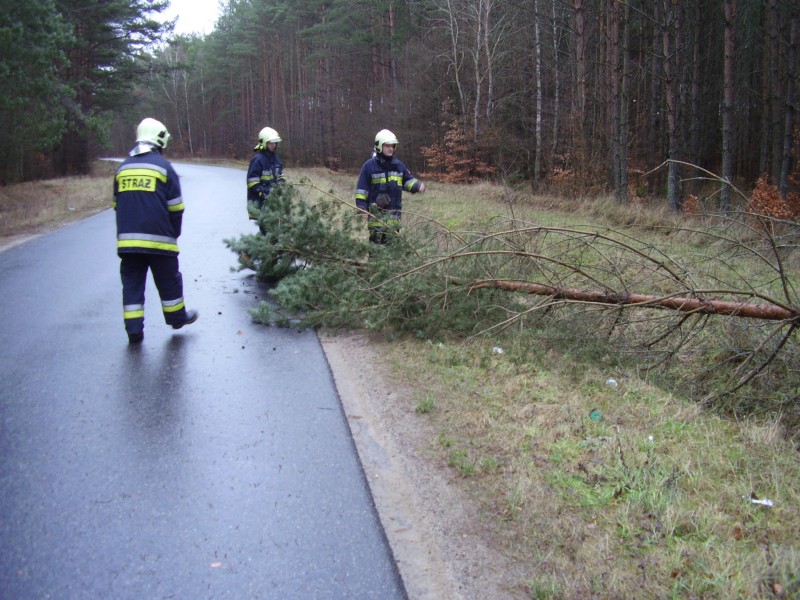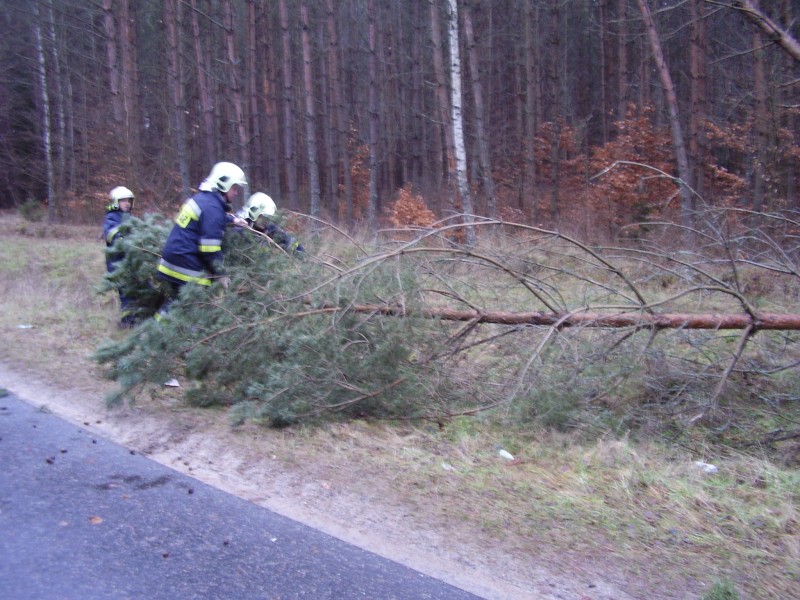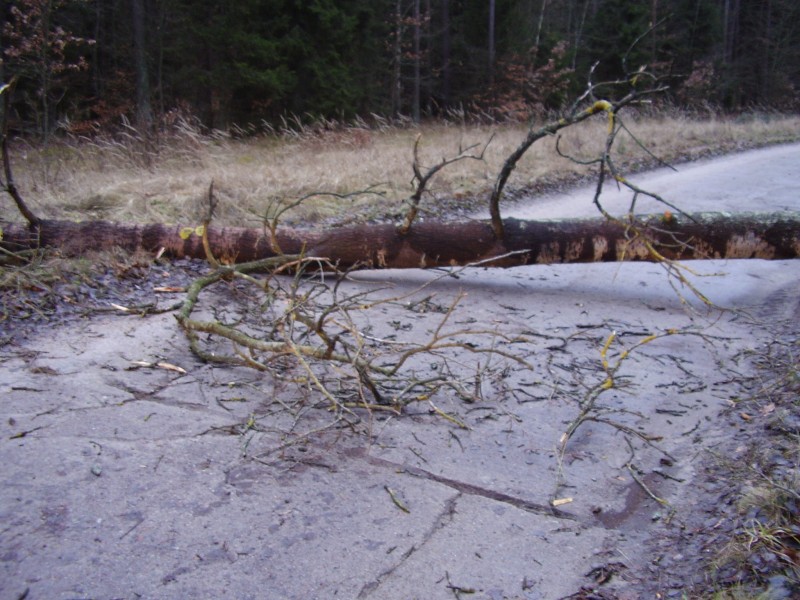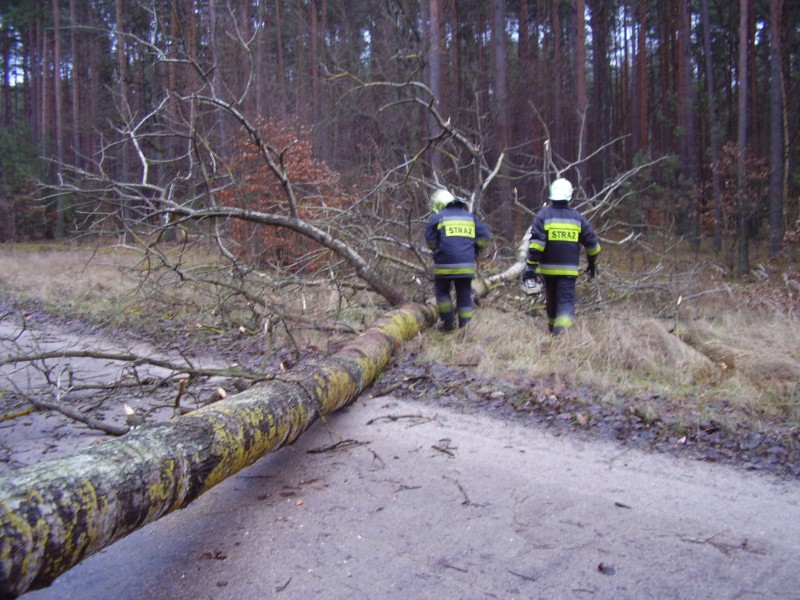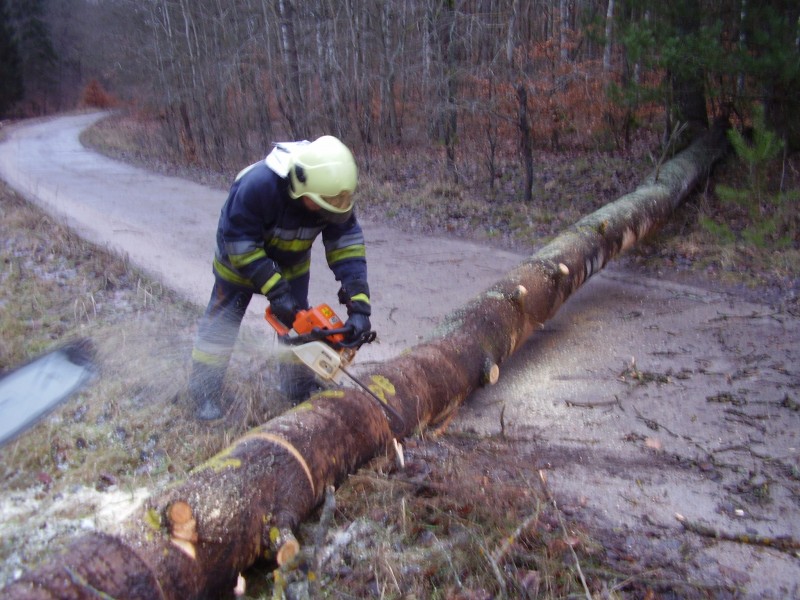 Oprócz wezwań dotyczących powalonych drzew, wpłynęło jedno zgłoszenie informujące o zerwanym przewodzie przy ul. Kolejowej. To zdarzenie miało miejsce w dniu 12 stycznia o godzinie 2:15.
Na miejscu okazało się, że jest to przewód telekomunikacyjny, który zwisa nad jezdnią, zagrażając przejeżdżającym pojazdom. Działania polegały na ściągnięciu przewodu i zabezpieczeniu go poza jezdnią.
Podsumowując, jednostka OSP Okonek, w dniach 10-12 stycznia 2015, była dysponowana 6 razy do zdarzeń związanych z usuwaniem skutków silnie wiejącego wiatru.
Patryk Szpura
zdjęcia: Paweł Karolczak